Mercedes-AMG One Gears up for Nürburgring Visit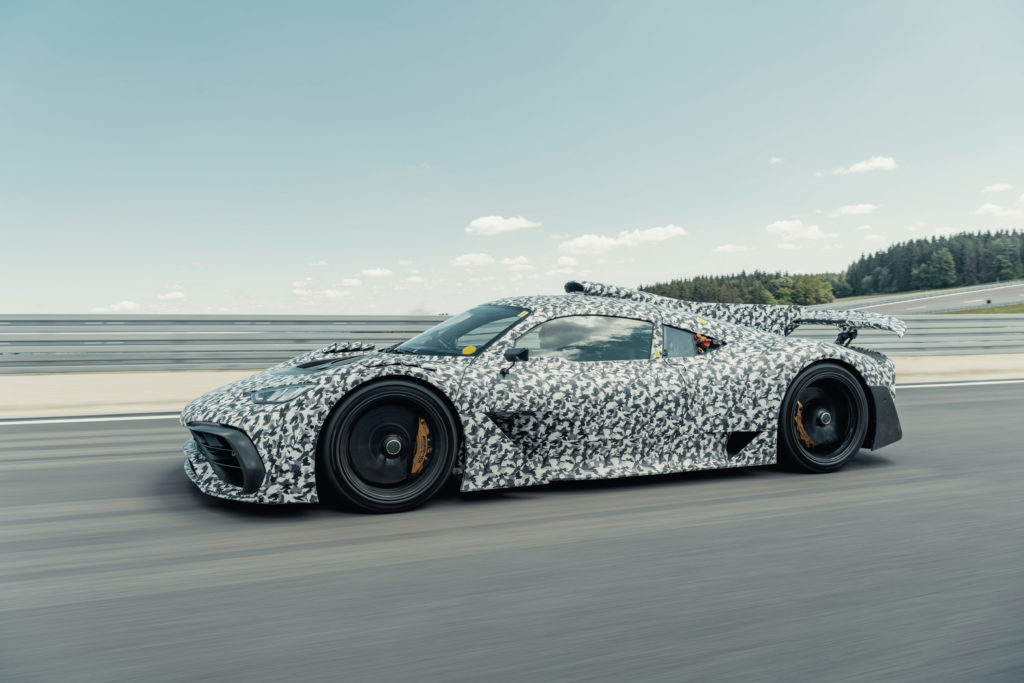 Amidst all the news of Aston Martin's Valkyrie and Gordon Murray's T50, it seems that there's been a glaring hole in the world of hypercars – the Mercedes-AMG ONE. Following a long silence, however, Mercedes-AMG are back and the ONE is starting its next phase of testing.
That's right, after what feels like forever, we finally have some new info on the F1 powered Mercedes-AMG ONE. After managing to iron out the issues that come with fitting a Formula One engine into a road car – namely high idles, the demands of road driving and, in the ONE's case, all-electric driving – the Mercedes-AMG ONE is finally undertaking fast laps at the brand's test track in Immendingen, Germany.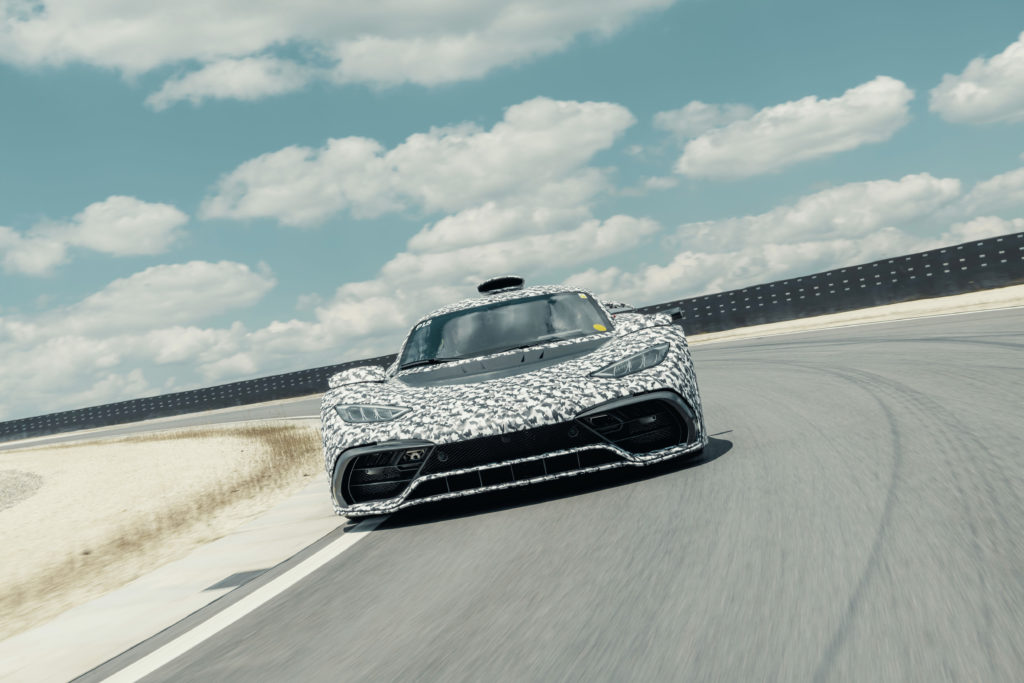 Mercedes-AMG are testing several pre-production models and they've finally been authorised to turn them up to 11, with all of the cars operating at their full output of over 1,000hp. There currently isn't any talk of lap times but we expect they'll be fairly blistering.
Now, the aim of this testing phase – as opposed to just hooning around in F1 powered hypercars – is to continue refining the 1.6-litre turbocharged V6 and to further the development of the active aerodynamics, something that we've not seen operating on the previous test mules. Should this testing phase prove successful, the Mercedes-AMG ONE will be heading off to the North Loop at the infamous Nürburgring.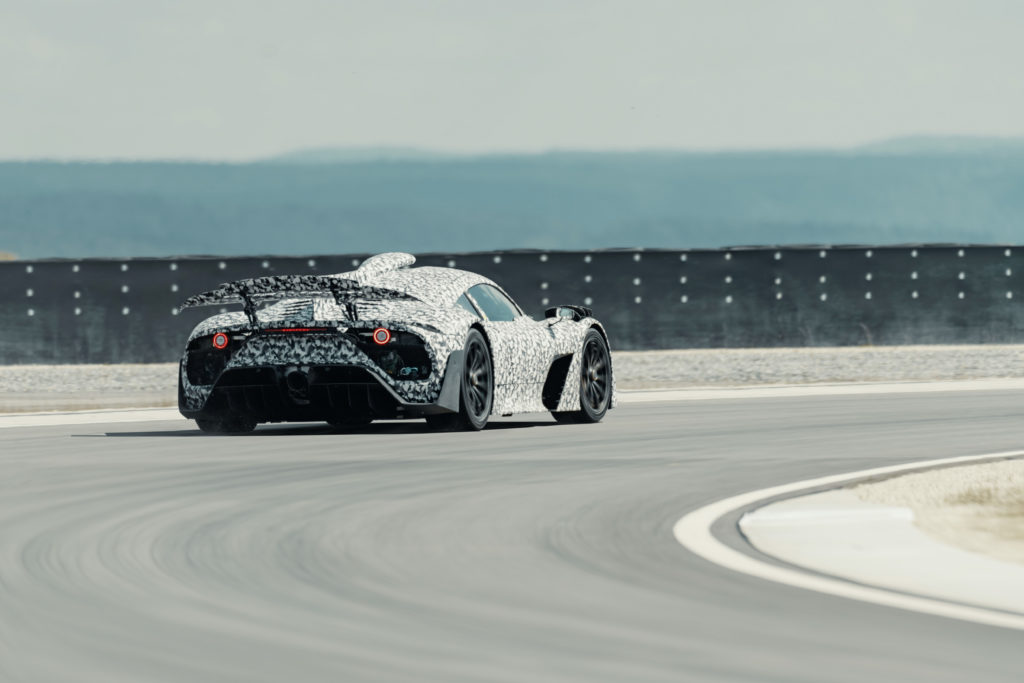 For those that aren't familiar with the Mercedes-AMG ONE project, it's Mercedes-AMG's entry into the world of road-going hypercars (think Aston Martin Valkyrie). Using ultimately the same engine as the Mercedes-AMG W07 F1 car that dominated the sport in 2016, it uses MGU-H and MGU-K (heat and kinetic energy harvesting) to increase efficiency and boost power.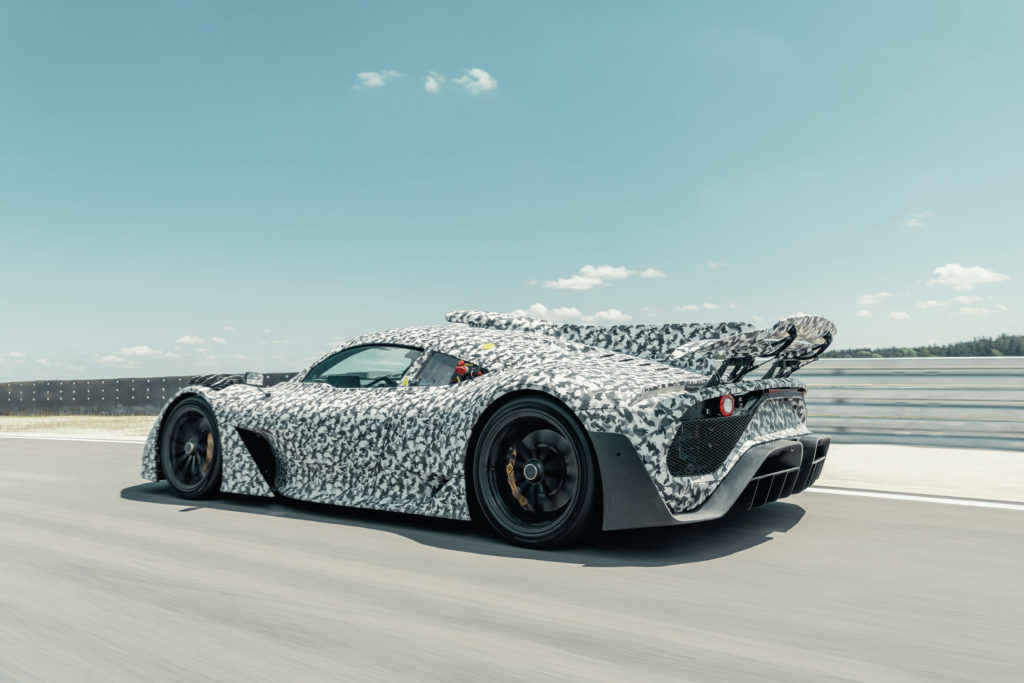 We can't imagine what it's going to be like to drive a Mercedes-AMG ONE but we hope we get to at least spend time with one in the future. If you had the choice of Mercedes-AMG ONE or Aston Martin Valkyrie, which one would you choose?