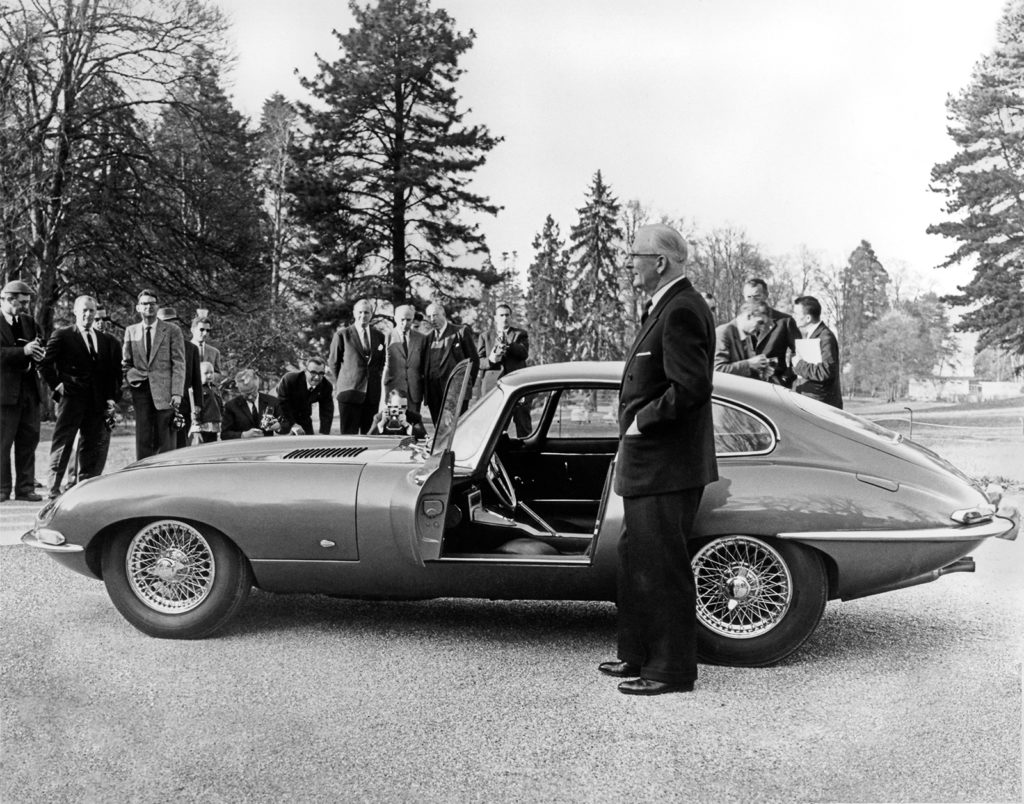 To celebrate the iconic Jaguar E-Type's 60th anniversary in 2021, Jaguar Classic have announced that they're building six matched pairs of E-Types, named the 'E-Type 60 Collection'. Set to arrive next March, each pair will consist of two of the oldest and most famous E-Types, 9600 HP and 77 RW.
The first of the pair, 9600 HP, was unveiled at Parc des Eaux Vives to a group of specially-invited guests. According to legend, 9600 HP was driven flat-out from Coventry to Switzerland by Bob Berry, Public Relations Manager, arriving just minutes before the demonstration drives began. Finished in Opalescent Gunmetal Grey, 9600 HP was a 3.8-litre Fixed-Head Coupe.
The second icon in the E-Type 60 Collection is 77 RW. Following 9600 HP's success in Switzerland and its incredible reception, 77 RW was rushed to Geneva overnight from Coventry. Driven by Norman Dewis, Jaguar Test and Development Engineer, the British Racing Green 3.8-litre roadster proved to be just as successful as 9600 HP.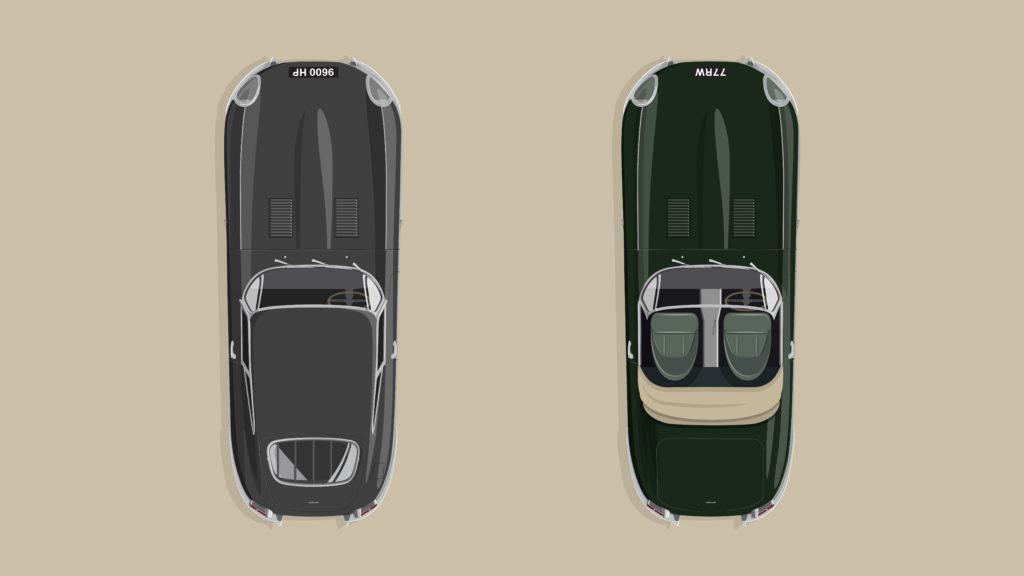 Following their time in Switzerland, both 9600 HP and 77 RW were used for media road tests, where their success and warm reception continued. Thanks to the sensational performance and ground-breaking aerodynamic design of the E-Type, the journalists of the time loved them (much like they still do today!).
Every one of the cars involved in the E-Type 60 Edition will be an existing 1960s 3.8-litre E-Type that's fully-restored to 60th anniversary tribute specification by the fantastic team at Jaguar's Classic Works facility in Warwickshire. Each pair will include both the 'Flat Out Grey' 9600 HP coupe and 'Drop Everything Green' 77 RW roadster.
Speaking of the anniversary collection, Dan Pink, Director of Jaguar Classic, said:
"The Jaguar E-type is a genuine icon, as sensational today as the moment it was unveiled in 1961. It's testament to the E-type's advanced design and engineering that it can still be enjoyed and admired as passionately almost 60 years on. The E-type 60 Collection is a lasting tribute for E-type admirers, honouring the car's legacy and the achievements of the team that created it – many of whom have descendants working for Jaguar Classic today, expertly restoring, maintaining and future-proofing enjoyment for generations to come."
We're quite excited to see what the final products of the E-Type 60 Collection look like when they're unveiled in March. It seems only fitting that Jaguar Classic would revive the E-Type on such an important anniversary. What do you think of the E-Type 60 Collection? Let us know on Facebook or Instagram.