Rejoice! The Pagani Zonda R's successor has finally arrived and it certainly doesn't disappoint. Said to get its inspiration from some legendary 60s and 70s racing cars, the Huayra R continues its predecessor's legacy in a way that only Pagani knows how: a huge V12, massive power and sensational handling. Here's everything we know about Pagani's latest racer.
As with the Zonda R, the new Pagani Huayra R is a track-only hypercar that's not eligible for any racing series and is probably too loud for any track days. Brilliant madness. Pagani have said that they plan to only make 30 examples in total, with each coming in north of £2.5million.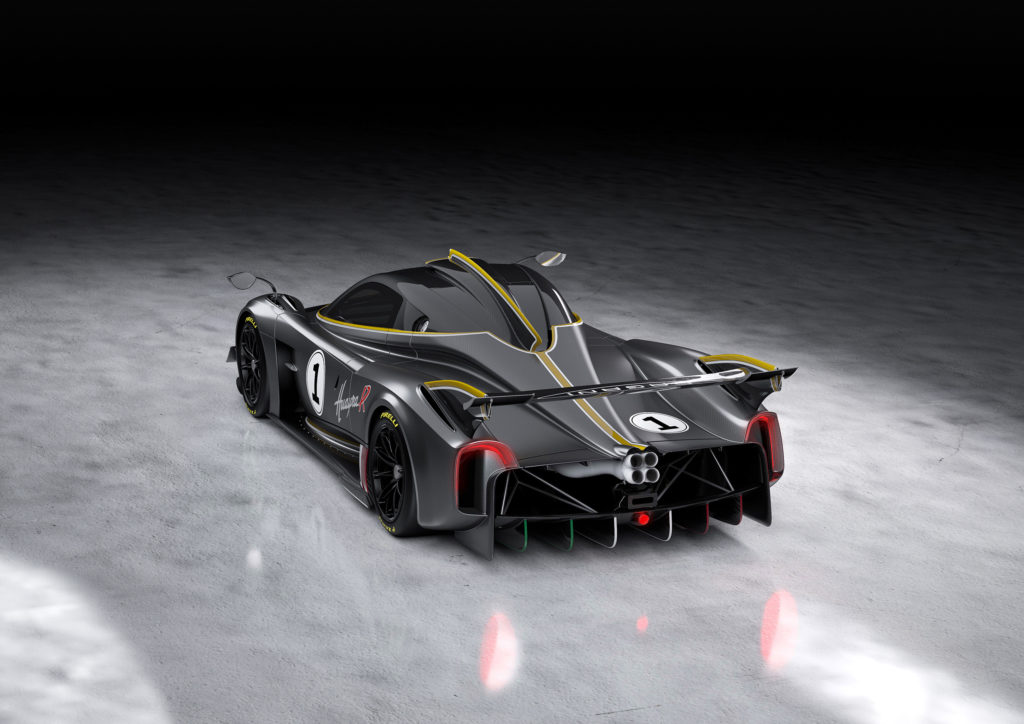 As we've come to expect from Pagani, the Huayra R is powered by a 6.0-litre V12 (named the V12-R by Pagani) which redlines at 9,200rpm (imagine the noise) and, unlike the standard Huayra, has no assistance from a turbocharger or supercharger. That doesn't mean power has suffered however; nope, you'll still have 840hp and 553lb ft of torque at the disposal of your right foot.
What's really impressive about the Huayra R's AMG engine is that it weighs just 198kg, thanks to a partnership with HWA, specialists in AMG touring cars. What's also mighty impressive is that, according to Pagani, it'll only need servicing every 6,200 miles, despite it being a racing car engine.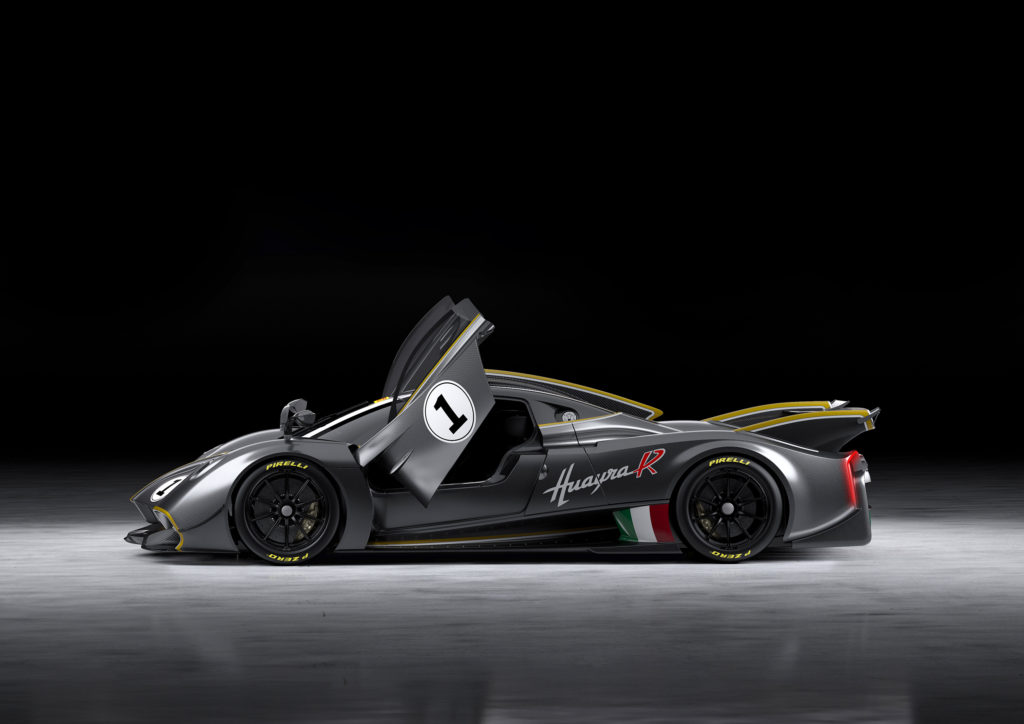 Now, anyone that saw a review of the Pagani Zonda R will no doubt remember that journalists praised it for how well it handled. Well, the Huayra R promises to be even better. That's all thanks to some very technical aerodynamic work and the structural central monocoque. The new six-speed sequential gearbox is also a structural element, with both working to make the Huayra R an altogether more rigid thing.
Now, the aero. Apparently the car was originally designed solely through the dark arts of aerodynamics and downforce … but Horacio Pagani didn't like that because he wanted it to look beautiful whilst also having lots of downforce (noting that racing prototypes from decades past were beautiful and fast).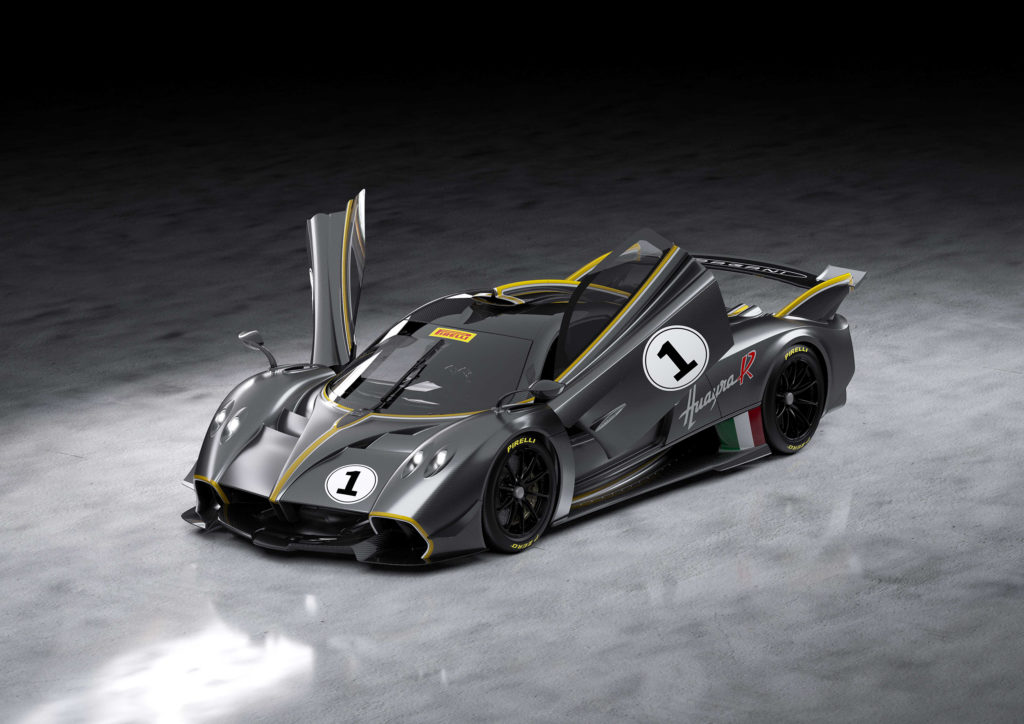 As such, the team went back to the drawing board and created something beautiful. Remarkably, the end product, which wasn't solely based on aerodynamics, ended up performing better than the previous design. The result is 2,204lb of downforce at 199mph and has a downforce distribution of 46%-54% … which is said to give incredible stability at all speeds.
The interior has been totally stripped out, featuring only the two lightweight seats (which are bolted straight to the monocoque), a full FIA approved roll-cage, fire extinguishers and a quick-release steering wheel that houses all the usual racing car type buttons. The Huayra's diet means that it now weighs in at just 1,050kg dry – when you consider the power on offer, that's a bit nuts.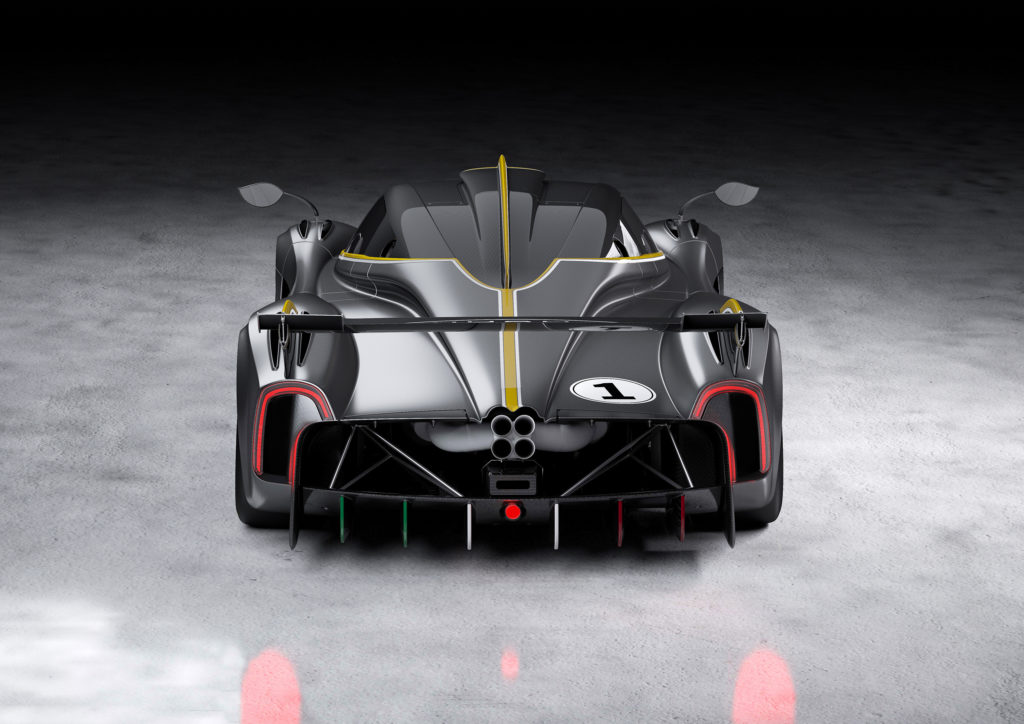 Horacio says that everything about the Huayra R has been inspired by the racing cars that he loves: the Ferrari P4, the Ford GT40 and various Le Mans Prototypes. Even the new exhaust system has been designed to echo that of the V12 Formula One cars that we all love and miss so much.
All-in-all, it's fair to say that the Pagani Huayra R promises to be a pretty incredible track toy for the lucky few owners. Where would your first track day be if you took delivery of one of these? Let us know on our social media accounts!