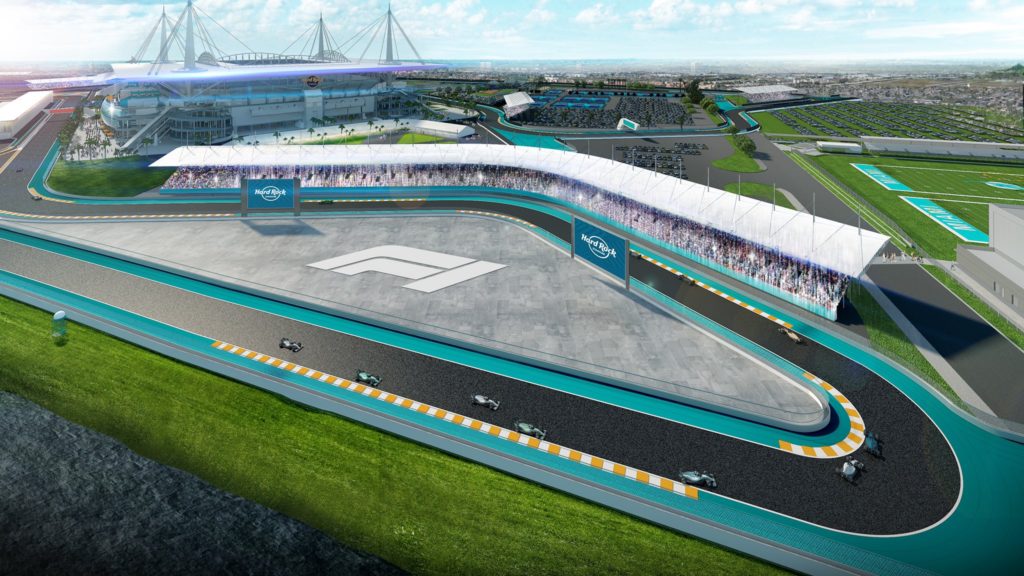 Formula One Will Head to Miami in 2021
That's right, Formula One has agreed a deal in principle with Hard Rock Stadium to hold a racing spectacle around the Miami Dolphins NFL Stadium. Possibly joining the F1 calendar as soon as 2021, the new race would join a host of changes to the sport.
Confirmation of the new race came after Tom Garfinkel – boss at the Miami Dolphins – put out a tweet announcing the deal on 15th October. In the Tweet, Garfinkel said:
"The world's greatest racing @f1 has never been to S. Florida. Imagine people coming to this region from around the World in May. Multiple passing zones and world-class clubs and amenities. Barcelona, Monaco… Miami… make it happen."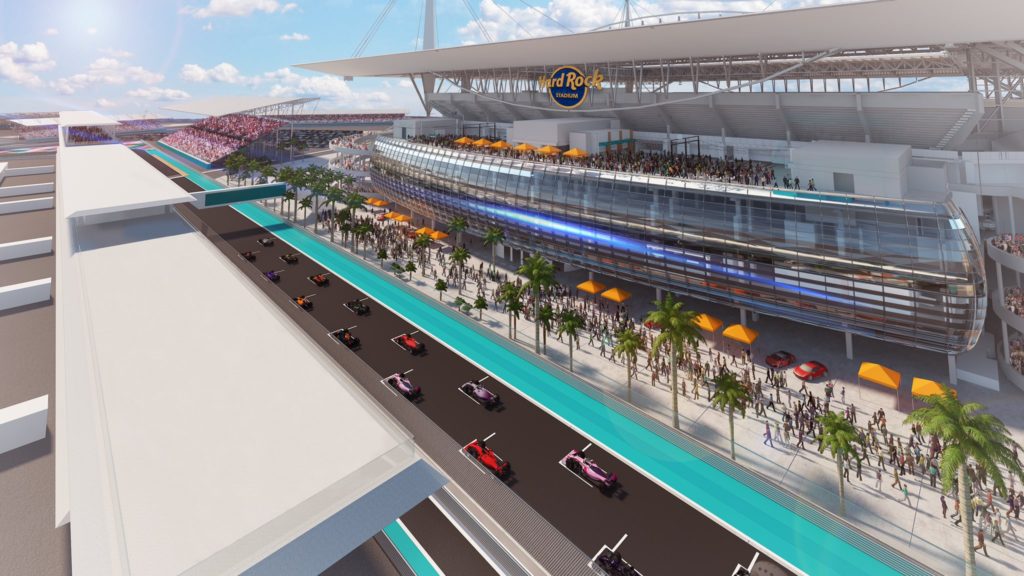 Alongside the tweet, Garfinkel shared a number of images that showed exactly what we can expect from a Grand Prix in Miami. If we're honest, the initial renders look pretty good!
Following their takeover of Formula One three years ago, Liberty Media quickly made clear that they wanted to add a bunch of 'destination cities' to the F1 calendar … with a focus on the American market; with that in mind, Miami seems like the perfect location.
Reporting on the deal in principle, the Miami Herald said that permission now needs to be granted by Miami-Dade County Officials. Should they give the race the green light, we can expect the inaugural race to take place in May 2021.
Garfinkel and F1's Sean Bratches (F1's Commercial Director) said:
"We are thrilled to announce that Formula One and Hard Rock Stadium have reached an agreement in principle to host the first-ever Formula One Miami Grand Prix at Hard Rock Stadium.
"With an estimated annual impact of more than $400 million and 35,000 room nights, the Formula One Miami Grand Prix will be an economic juggernaut for South Florida each and every year."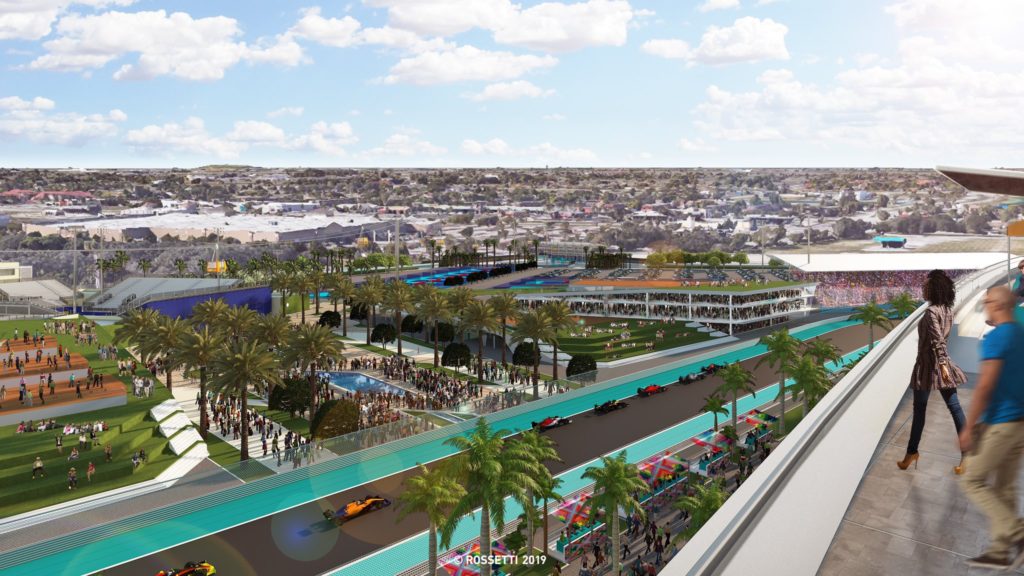 Whilst there may not be anything set in stone just yet, we can't help but be a bit excited about this new race being added to the F1 calendar. It's no secret that Formula One has been through various tough times lately, do you think this new location could be one of the things that the sport needs?