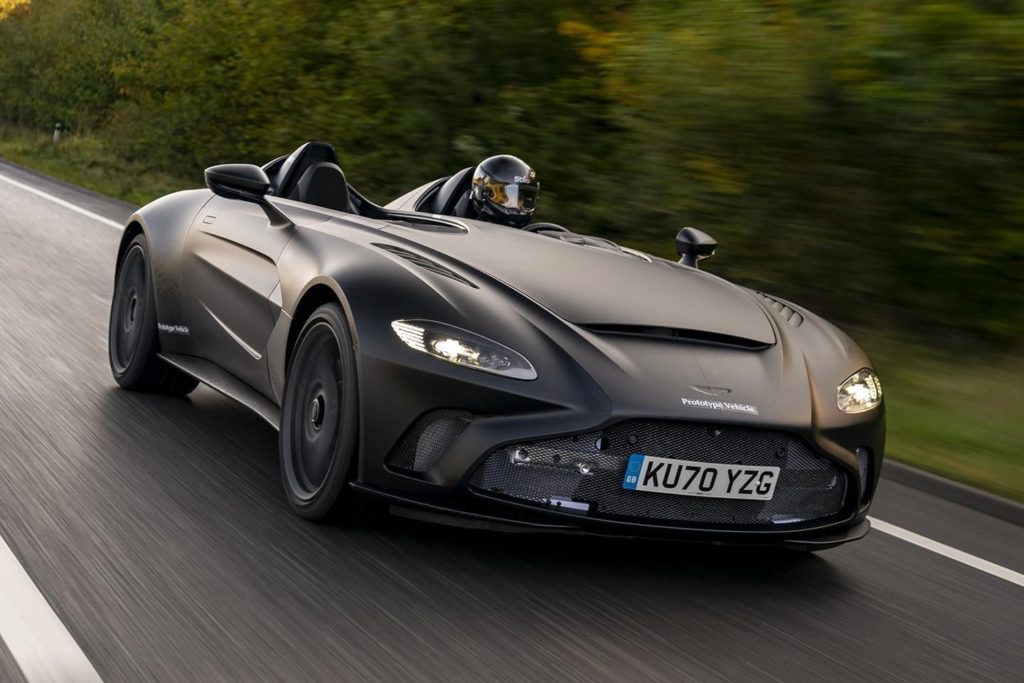 Following its initial unveiling back in March, Aston Martin's V12 Speedster has been seen out-and-about in the wild for the first time. Currently in development testing, these new images from Aston Martin provide us with our first proper glimpse at their stunning new roofless supercar.
Designed to look a bit like an F-18 fighter jet and to offer uncompromised driving characteristics, the new V12 Speedster promises to be pretty special when it officially hits the road next year. Unfortunately, Aston Martin haven't revealed any results from their recent performance testing, instead it seems that they've released these new images to prevent the usual grainy spy shots that we're all used to.
To make sure you're up to speed, however, Aston Martin's Speedster gets its power from a V12 – a 5.2-litre twin-turbo V12, to be exact. It's actually the same 5.2-litre V12 that was used in the DB11 and DBS Superleggera but turned up a little to 691bhp and 555lb ft of torque. The result is 0-62mph in 3.5 seconds and a limited top speed of 186bhp … pretty insane when you consider there's nothing protecting your face from the elements.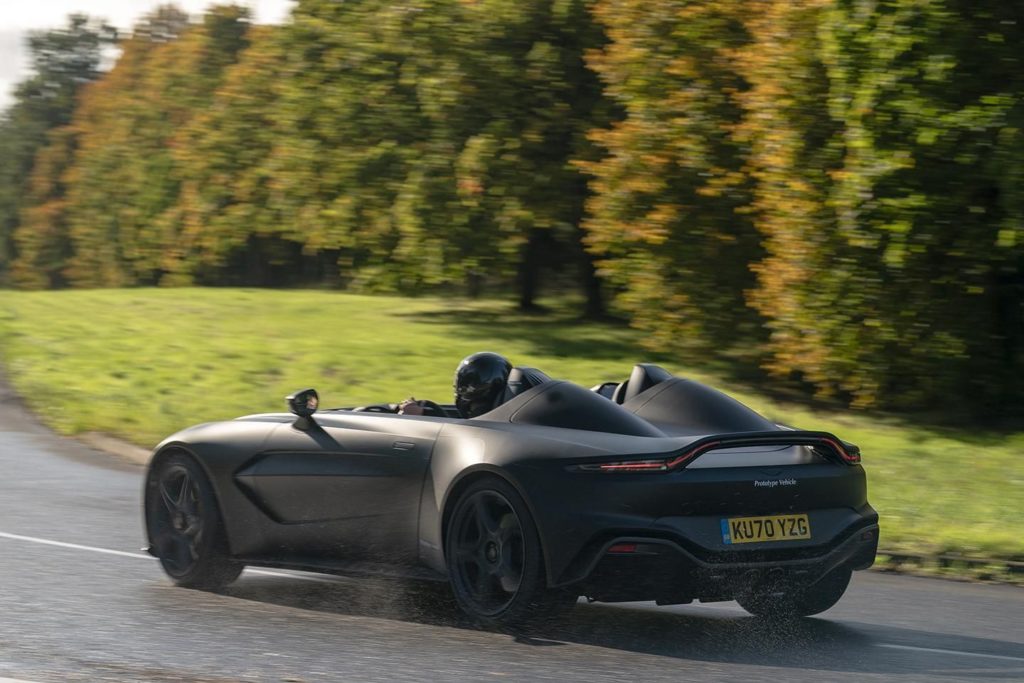 Speaking of the design Miles Nurnberger, Aston Martin Director of Design, said:
"With the V12 Speedster we do go back a step and look into our past for inspiration. Since the DB11 launch, everything has been focused and very forward looking. Here though, we find a different tempo."
It's inspired by fighter jets as much as it is by our history, and it has been created to deliver an incredibly visceral experience, hence why it is a V12, rather than a V8. With the V12 Speedster we are amplifying all the emotional strings that we can to the absolute maximum."
As with Ferrari's Monza speedster, the cabin is a sea of carbon fibre and, in this case, 3D printed rubber. The cabin (if you can call it that?) actually seems like quite a nice place to be, seating the driver and passenger low in the car on hand-crafted leather seats. Nice.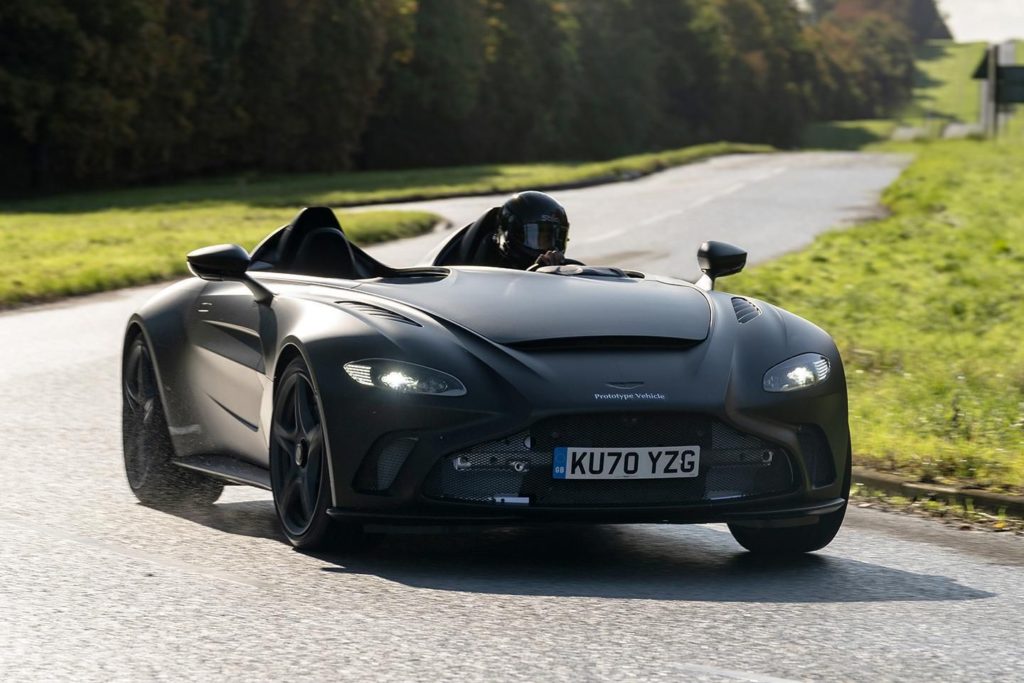 Surprisingly, despite being a big V12 supercar with no roof or windscreen, the V12 Speedster is oddly practical; offering a removable carry-on bag (in lieu of a glovebox) and fairly sizeable boot at the rear – there's even a space to secure helmets for you and your passenger. Seems strange to say that a car like this could be almost usable.
Aston Martin are only making 88 V12 Speedsters and each will set the lucky individuals back just shy of £800,000. There's no word on whether all of those build slots are filled but, with orders opening simultaneously with the reveal back in March, it'd be a safe bet that all 88 are spoken for.
Deliveries are set to get underway in the first quarter of 2021 (depending on what madness the winter holds), so hopefully we'll get to see one of these out in the wild soon. What do you think of the V12 Speedster now that you've seen it outside of a studio?