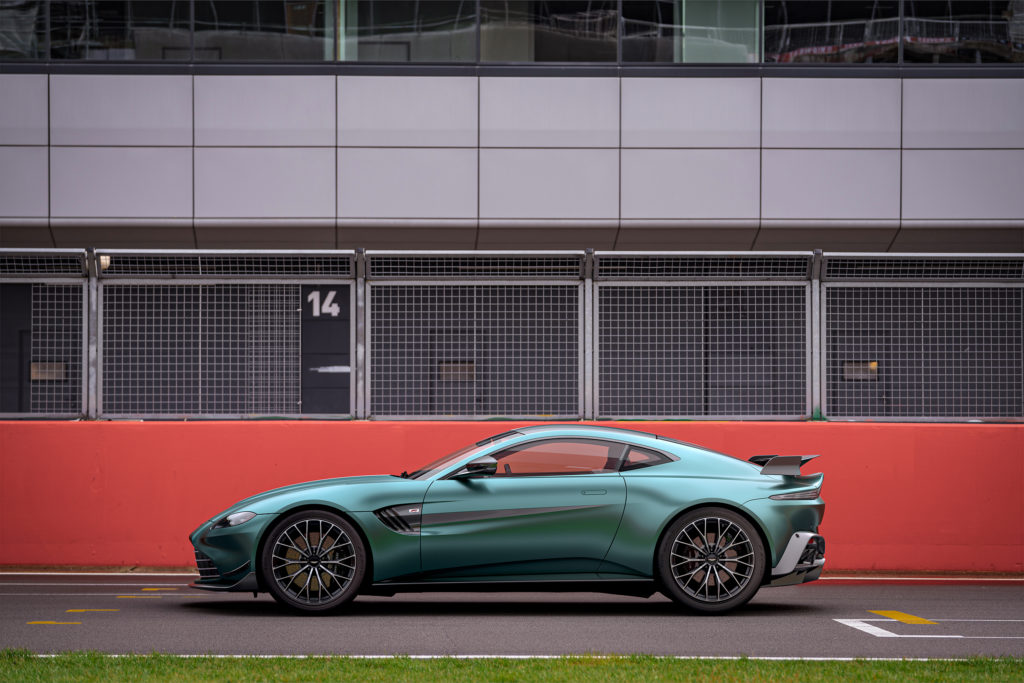 If you watched the first round of the 2021 Formula One Championship, you'll have undoubtedly noticed that it wasn't the usual Mercedes-Benz AMG GTR safety car that was guiding the cars around the circuit. Nope, there's a new kid in town thanks to Aston Martin … and, excitingly, you could own one for yourself that's road legal.
That's right, Aston Martin have taken their specially modified safety car and then made a road legal version of it. It's called the Vantage F1 Edition and it's not just a special colour scheme (which is how these things usually go), in Aston Martin's own words it's "a replica of the safety car".
But what does that actually mean? Well, for starters, you'll be getting the most track-focused production Vantage that Aston Martin have ever made. It's also a bit faster than the standard Vantage, thanks to the 4.0-litre V8 engine being increased from 503hp to 528hp and a new, more precise, eight-speed automatic gearbox.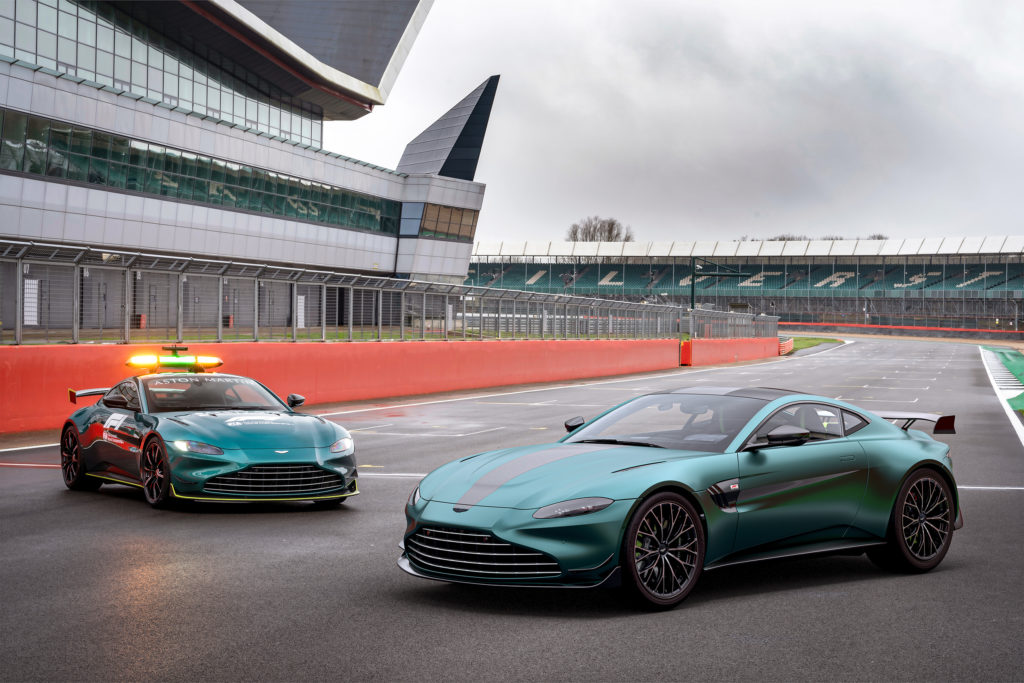 Aston Martin have said that they wanted to turn the Vantage into a road-going racing car but they didn't want to compromise normal road performance or have to throw on some track-focussed tyres. So, to get around that issue, they've focussed mainly on aerodynamics and subtle tweaks to the suspension and chassis.
Better body control has been achieved thanks to greater structural stiffness, tweaked spring rates and reworked dampers, whilst tuned steering works to offer better steering feel and special Pirelli tyres increase grip.
Then there's the new aero kit … that's right, that spoiler isn't just there for show. In fact, the new front splitter and rear wing grant the Vantage an additional 200kg of downforce at top speed. Sadly, Aston Martin haven't mentioned what that top speed actually is.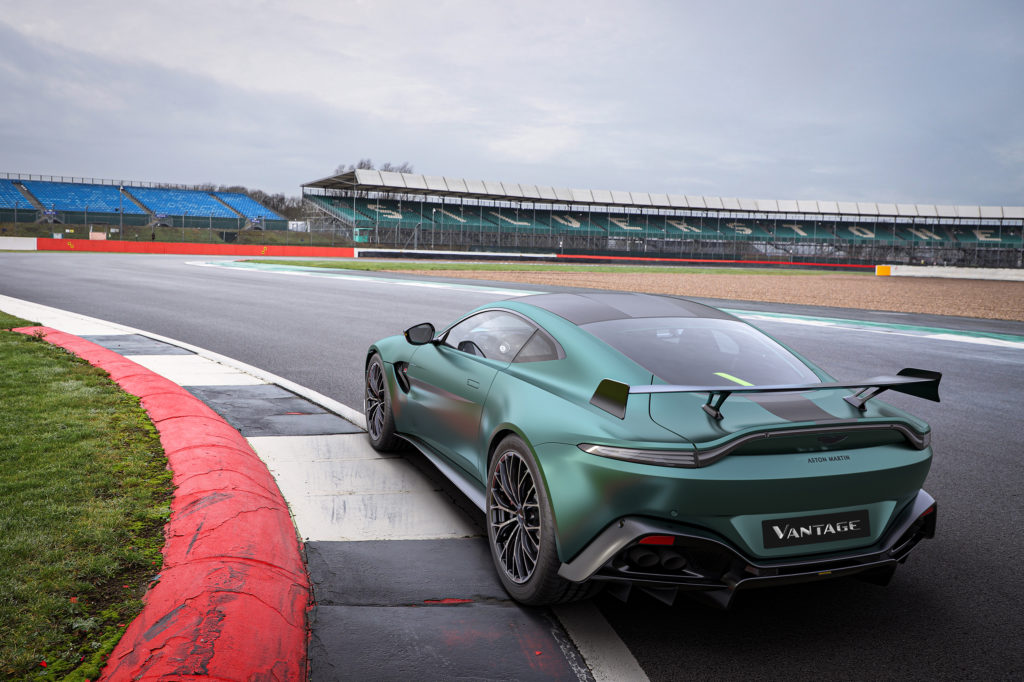 Unlike the safety car that the Vantage F1 Edition is based on, the road legal version will come as either a coupe or a roadster. They're all available in either the brand's signature Racing Green colour scheme (the same as the actual safety car), Jet Black or Lunar White and can be finished in either matte or gloss.
We quite appreciate that Aston Martin have created a track-focused road car in tribute to their new Formula One safety car and not just a car with a special colour scheme. We'd quite like to get our hands on one of these and head off to Spa. Where would you go?