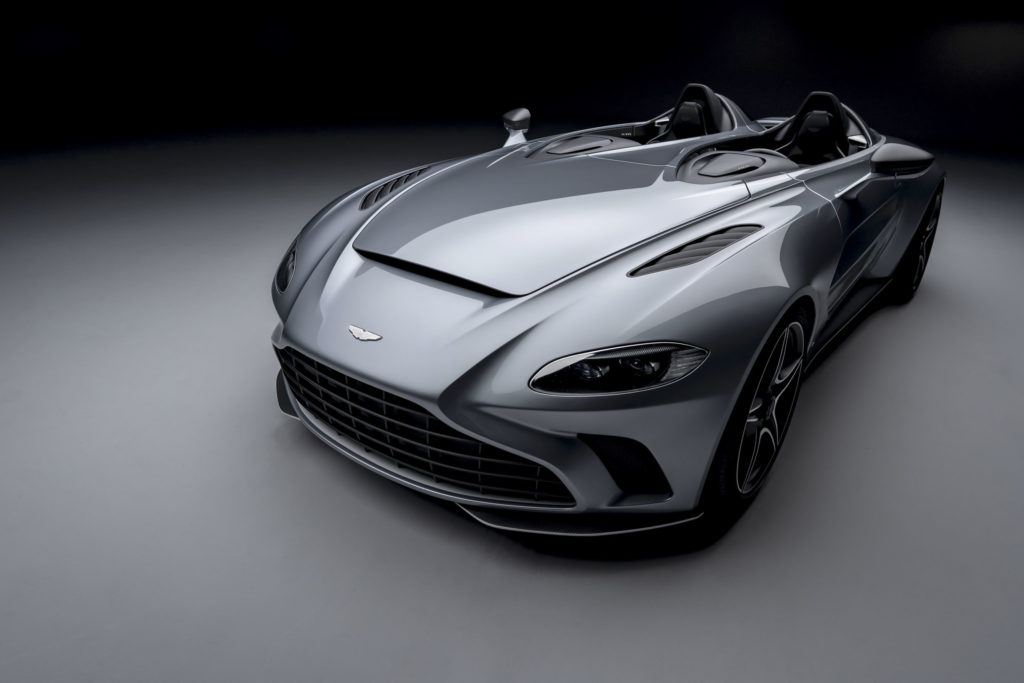 Last year, both Ferrari and McLaren unveiled limited-run speedsters that demonstrated striking design and driving pleasure. Now, it's Aston Martin's turn … behold the beautiful Aston Martin V12 Speedster.
As the name suggests, Aston Martin's Speedster gets its power from a V12 – a 5.2-litre twin-turbo V12, to be exact. It's actually the same 5.2-litre V12 that was used in the DB11 and DBS Superleggera but turned up a little to 691bhp and 555lb ft of torque. The result is 0-62mph in 3.5 seconds and a limited top speed of 186bhp … pretty insane when you consider there's nothing protecting your face from the elements.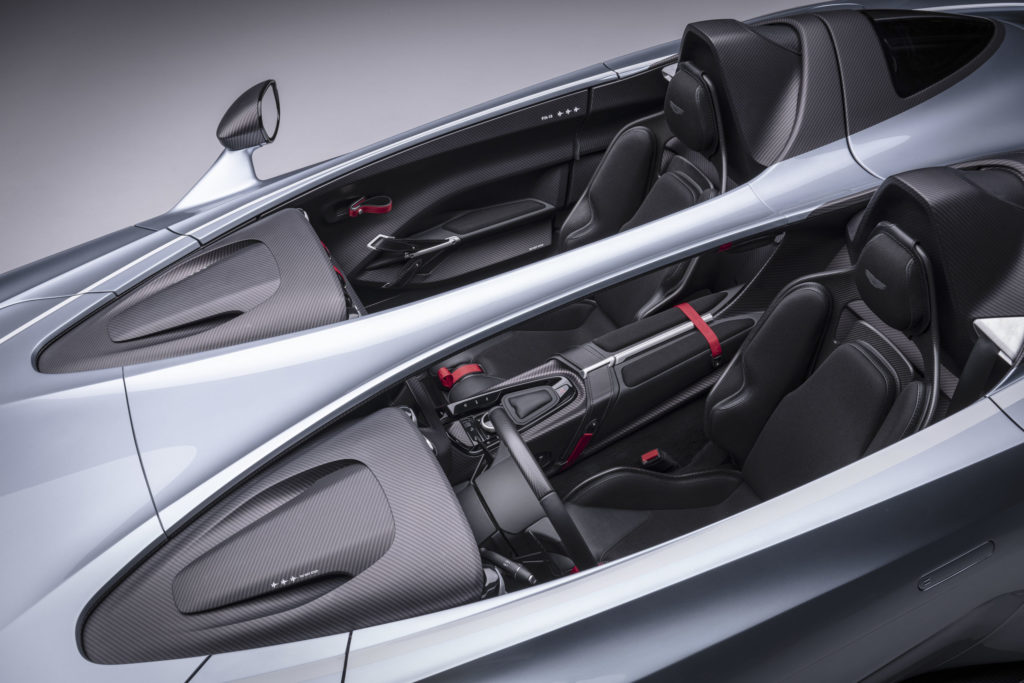 Apparently some of the design inspiration for the V12 Speedster came from the F-18 fighter jet and, as such, this one you see here wears a special F-18 livery from Aston Martin's Q branch. Regardless of where the car's inspiration came from, it'd hard to ignore the fact that it is absolutely stunning. It somehow seems to combine aggressive Aston Martin design with the elegance that comes with the long bonnet and short rear silhouette of a speedster.
Speaking of the design Miles Nurnberger, Aston Martin Director of Design, said:
"With the V12 Speedster we do go back a step and look into our past for inspiration. Since the DB11 launch, everything has been focused and very forward looking. Here though, we find a different tempo."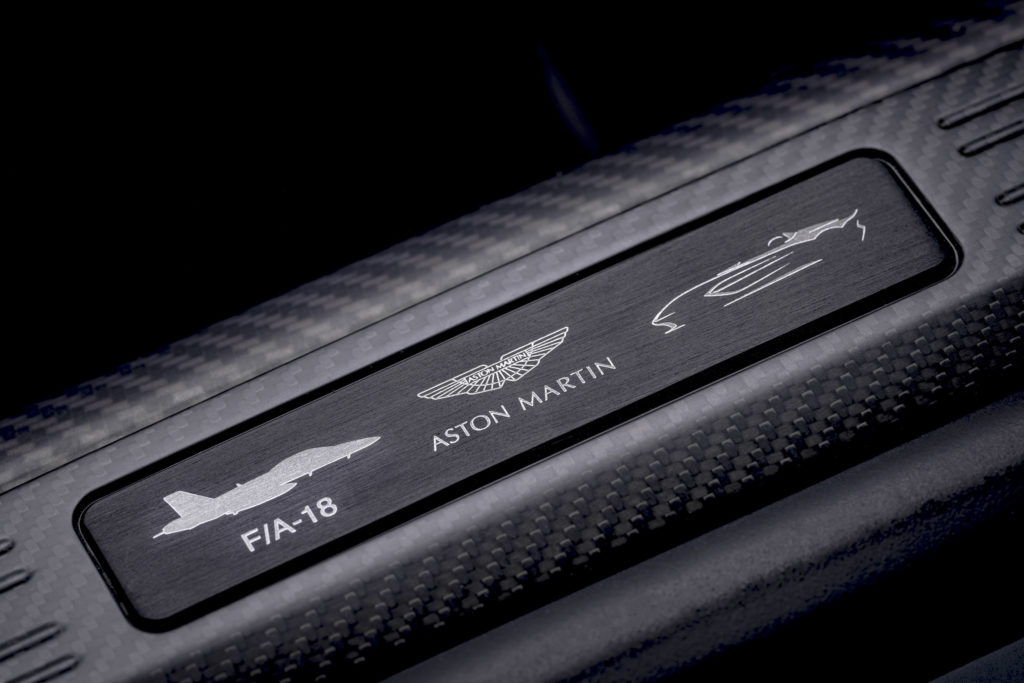 It's inspired by fighter jets as much as it is by our history, and it has been created to deliver an incredibly visceral experience, hence why it is a V12, rather than a V8. With the V12 Speedster we are amplifying all the emotional strings that we can to the absolute maximum."
As with Ferrari's Monza speedster, the cabin is a sea of carbon fibre and, in this case, 3D printed rubber. The cabin (if you can call it that?) actually seems like quite a nice place to be, seating the driver and passenger low in the car on hand-crafted leather seats. Nice.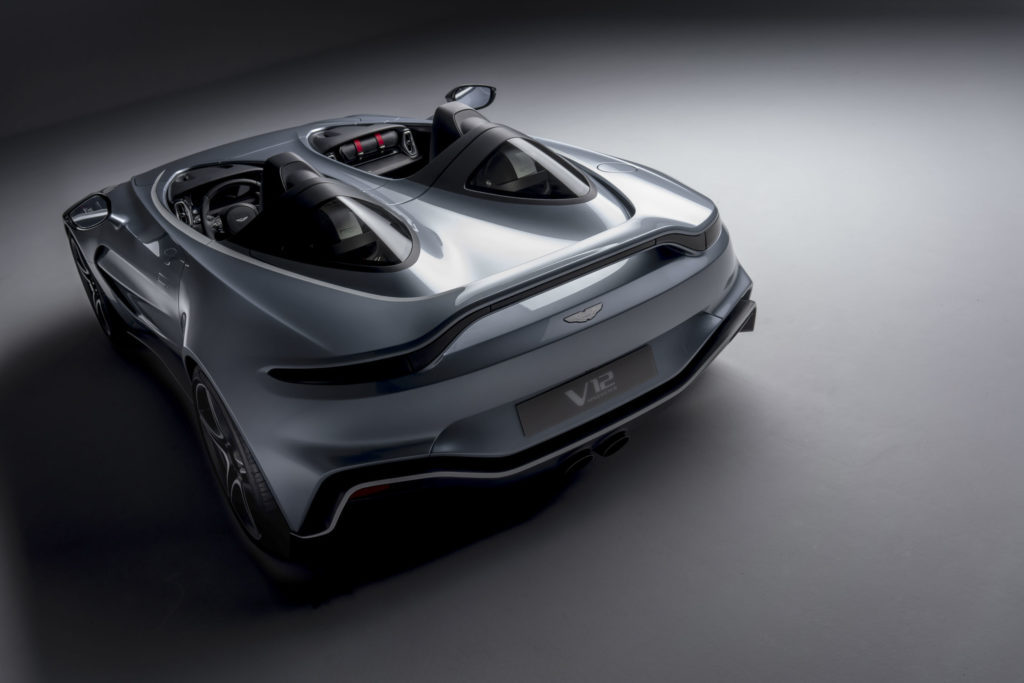 Surprisingly, despite being a big V12 supercar with no roof or windscreen, the V12 Speedster is oddly practical; offering a removable carry-on bag (in lieu of a glovebox) and fairly sizeable boot at the rear – there's even a space to secure helmets for you and your passenger. Seems strange to say that a car like this could be almost usable.
Only 88 V12 Speedsters will be made and deliveries are set to start in the first quarter of next year. Fancy one? Each V12 Speedster will set you back £765,000 and you'll probably have to act fast; Aston Martin started taking orders as soon as the press release went out. Would we like one regardless of the price tag? You bet.