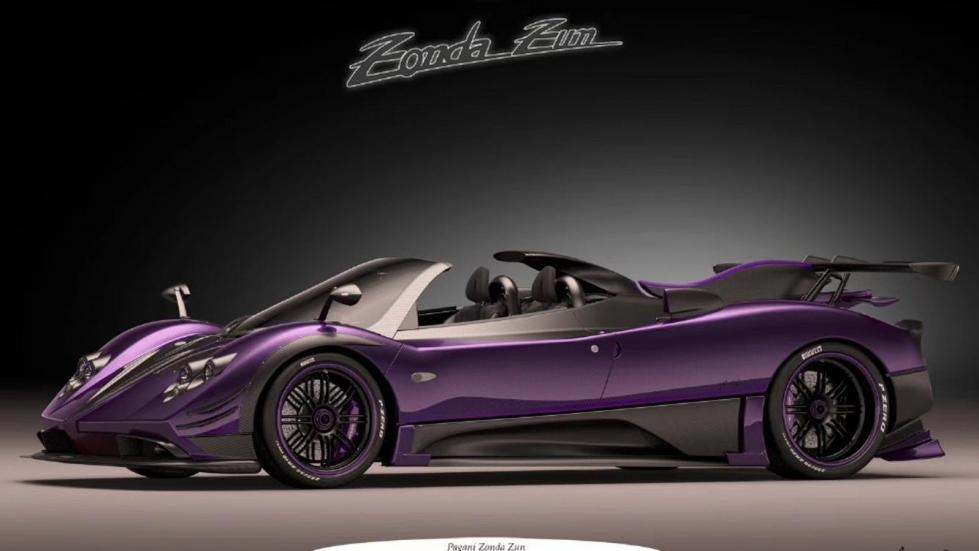 That's right, ten years after its initial unveil and nine years after it was retired, the Pagani Zonda is still with us. That isn't a bad thing. Keeping the beautiful creation alive on this occasion is another one-off, customer designed, very purple masterpiece.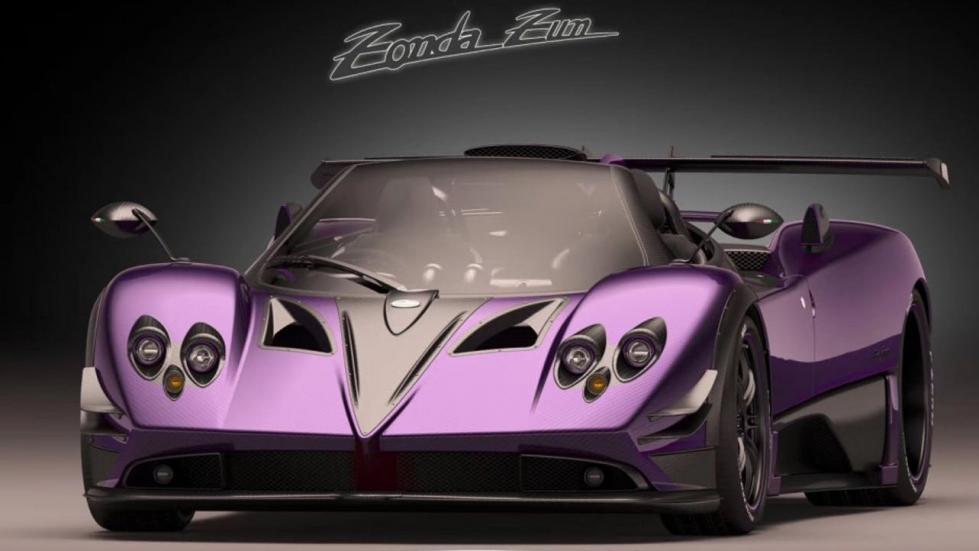 At first glance, you've probably noticed that this topless Zonda features a lot of design elements from a few of the latest Zonda one-offs – like the outrageous air scoop from the Zonda Cinque and the full length, Le Mans style, fin and rear wing that appeared on the Zonda R. Of course, that insane jet fighter-esque quad exhaust set-up can be found above a huge rear diffuser.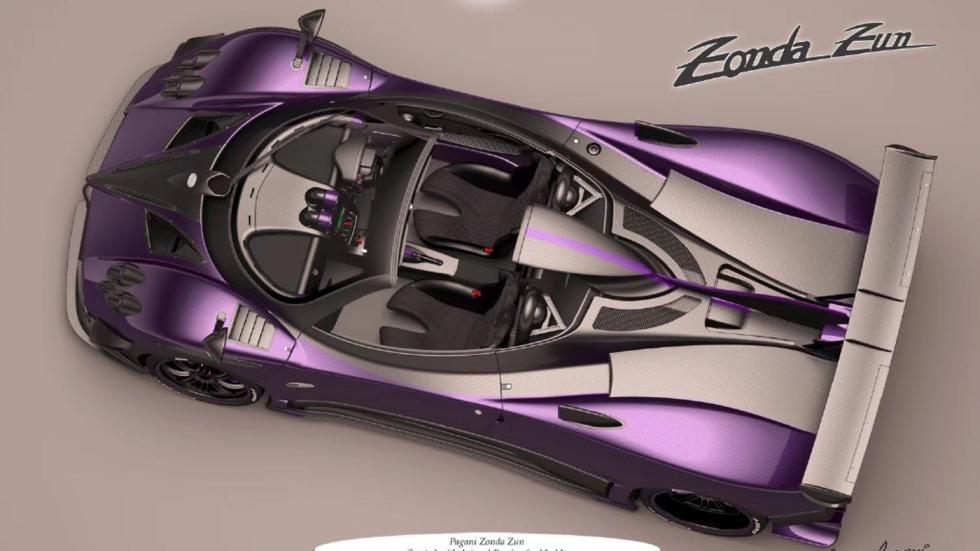 As well as those familiar elements, however, you'll also see that it sports some custom carbon nostrils, new carbon air extractors and a second small wing under the large wing. If you take a look through the Zonda's back catalogue, it's actually quite interesting to see how the aerodynamic elements on offer have changed; the Zonda, whilst remaining familiar, continues to become less of a lump and more of an aerodynamic monster.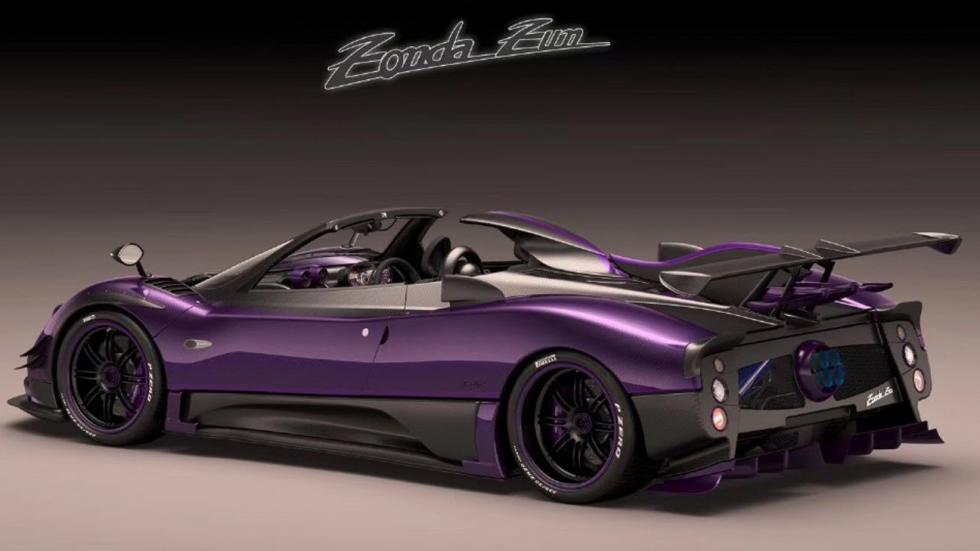 As per usual, we can assume that the Pagani Zonda Zun will be powered by the same naturally-aspirated 7.3-litre AMG V12 that has granted all previous Zondas north of 700bhp and a sound that's not unlike a dinosaur that has stubbed their toe. With the V12 slowly dying in today's climate, this makes us very happy. You'll also notice that this particular Zonda has what looks like a stick-shift manual and paddles – hopefully that means it's like the Huayra and has both transmissions options available to suit your mood.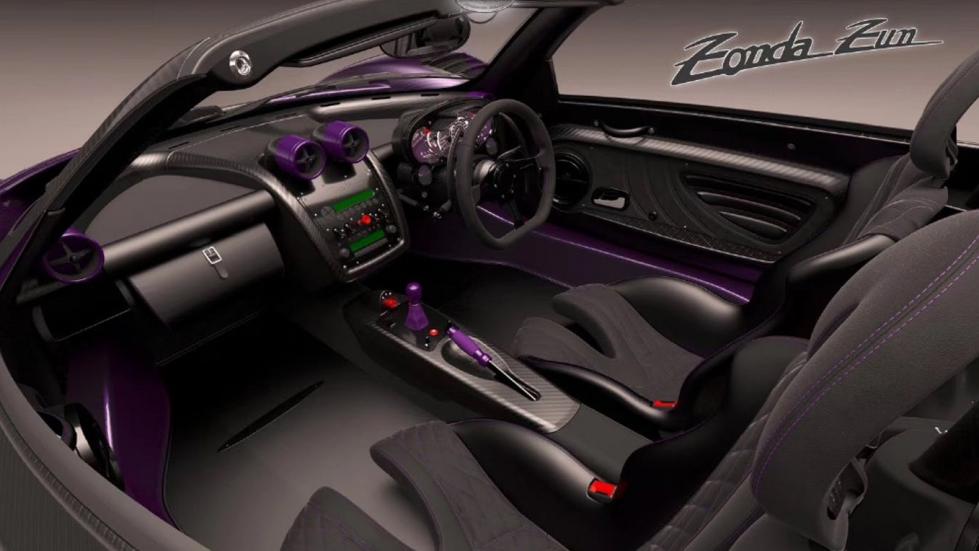 Whilst these images may just be renders of Pagani's latest creation, we can't help but get a bit excited about it. We'll be sure to bring you more once the magicians at Pagani's HQ in Modena have finished putting this special car together. In the meantime, however, how would you design your custom Zonda? Let us know on our social media profiles!